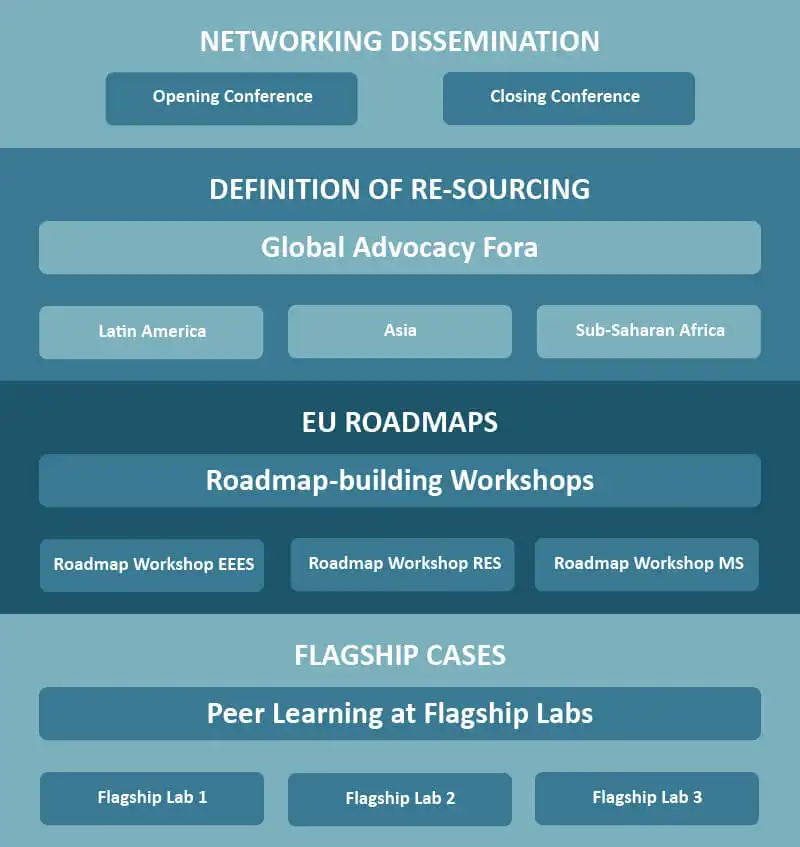 Three Regional Fora will be held in Latin America, Sub-Saharan Africa and Asia, to provide a platform for Latin American, African and Asian stakeholders to exchange ideas on most pressing regional issues and discuss the present and future of responsible sourcing.
Regional opinion leaders from policy, industry, civil society and science are invited for interactive sessions to interface with RE-SOURCING activities and outputs, and to discuss regional needs and challenges for the implementation of responsible sourcing.
The outcomes of these event will enable the identification and integration of region-specific inputs into the processes for a globally shared definition of responsible sourcing and related agenda setting.
The Latin American Forum was held in June 2022, details for which can be found here.
The African Forum is scheduled for February 2023, details for which can be found here.